Cordelia Smythe Murder Mysteries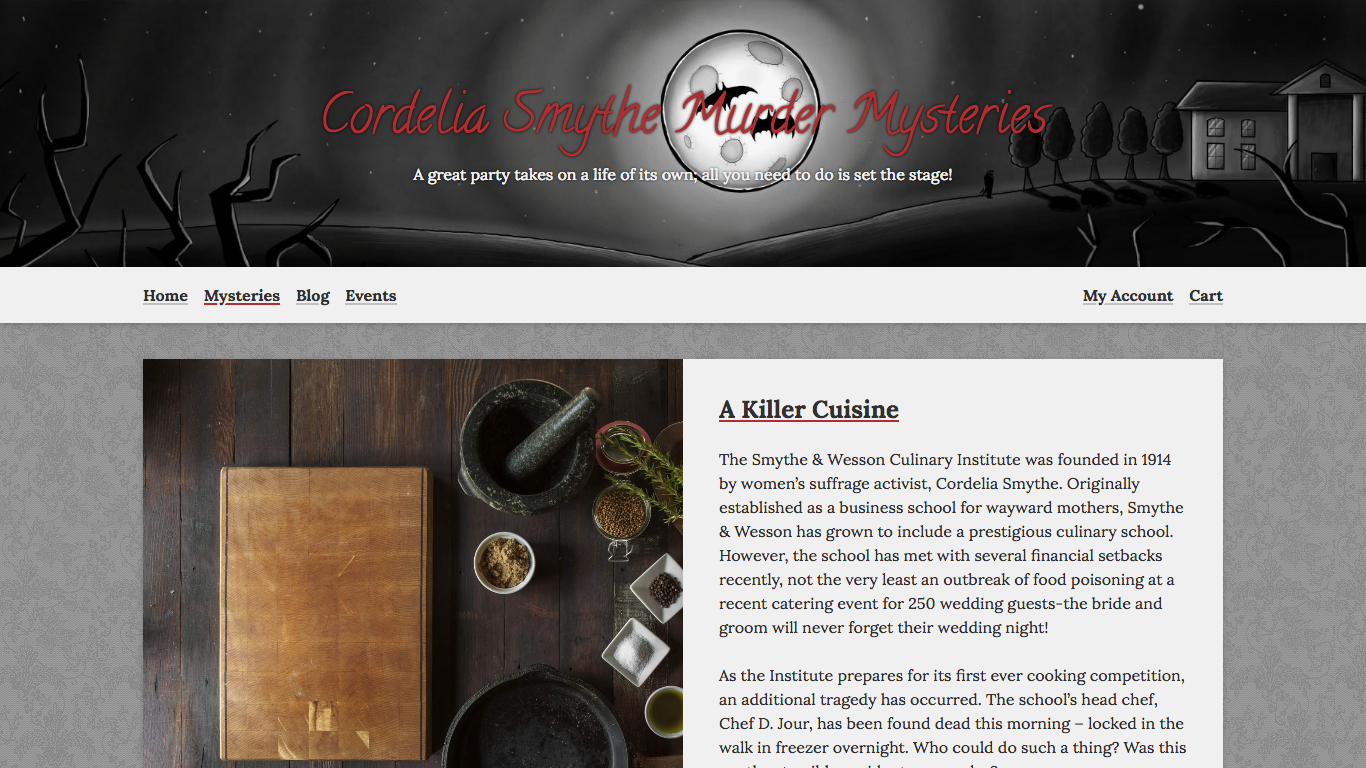 Cordelia Smythe is the ficticious namesake of a murder mystery dinner party company based in northern California. When we were contracted to redesign their ecommerce website, we knew we had to emphasize this special character.
We spent a lot of time with the client hashing out the content, design, and presentation of their website to ensure it matched the level of care and detail they put into all of their mysteries. In order to keep the process fast and efficient, we utilized CodePen to rapidly iterate through ideas.
The first deliverable we worked on was the Brand Profile. Since we were reusing the majority of the content from the old design, this step gave us an opportunity to define the building blocks for the rest of the elements in the design. Using the brand profile, we created mockups for some of the primary content components—like telegrams, postcards, and notes—as well as a full-page mockup for an individual mystery feature.
Iterating through these pieces in a dependency-free environment like CodePen kept us focused on the task at hand, and made sure we weren't getting caught up in too many distracting details. Our goal for the design was to pull the user into the world of Cordelia Smythe before they received their murder mystery. We think we captured Cordelia's spirit well, and the client was thrilled with the result.